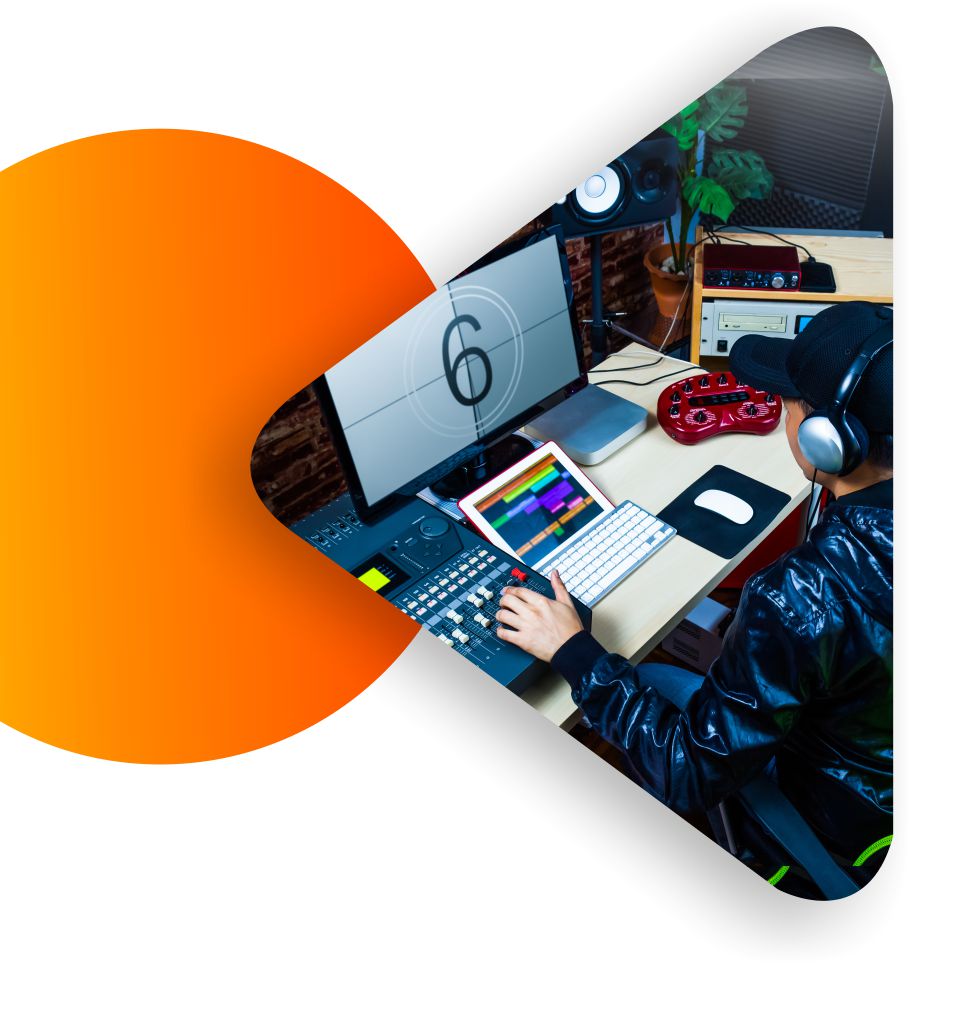 About Us
Driven by the strength and wisdom of PCCW, a company that is creating global connections across 3,000 cities worldwide, Vuclip aims to transcend physical borders, technological barriers and cultural boundaries, to emerge as a versatile media hub that unifies the world as one limitless oyster of unceasing entertainment.
When it comes to creating and sustaining path breaking technology, we have always been the ones to lead from the front. When videos on mobile phones were hard to fathom, we were already wowing the world by streaming content on 2G devices. Always the ones to stay ahead of the curve, Vuclip, powered by a humble 500-strong workforce that believes in the potential of innovation and originality, has emerged as one of the forces to be reckoned with, in the world of OTT entertainment.
A mix of Viu's telecast content, streaming and download features, localized user interfaces, is propelled by Vuclip's robust AI, ML, cutting edge tech stacks, advanced algorithms, and the patented Dynamic Adaptive TranscodingTM technology, to ensure smooth, unbuffered viewing experiences regardless of device or network conditions.
By creating next-gen entertainment experiences, we intend to create a new 'worldviu' – by transforming the landscape, by elevating it to a whole new level!

Vision
Be the most admired and innovative MediaTech Company.

Mission
Entertain a billion people across the globe.

Values & Philosophy
Promise to engage and entertain consumers globally.
Milestone
2008-09
Vuclip.com is launched and manages to reach 1M MAUs within the first year. Our success attracts investment from NEA. Also, Mr. Rajeev Motwani, an advisor to the Google founders, joins us as an advisor. We also open our Milpitas office for business. In 2009, we pen a short-form content deal with UTV Pictures and Rajshri Productions, attracting an investment from JAFCO. Mr. Tony Bates (CEO, Skype) joins us an advisor.
2010-11
We launch our first mass-market product with Vodafone (VVA) and open our Beijing office for business. In 2011, our successful marketing model leads to an increase in viewership for vuclip.com, reaching 25M MAUs.
..
2012-13
We launch a first of its kind Rupee 1 store with Airtel. Singtel decides to join us as an investor and we open our first office in Mumbai. In 2012, 10th Telco for our mass-market products is launched. We also open Delhi & Dubai offices for business.
..
2014-15
Vuclip manages to secure patents for multiple technologies, including Method Of Streaming Media To Heterogeneous Client Devices, Media Device Knowledge Base and Offline Content Distribution Networks. Our exponential growth prompts us to have presence in Chennai and open a second office in Mumbai. In 2015, vuclip.com reaches 5M premium subscribers and is highlighted on the cover of Forbes Magazine (ME Edition). We also open our office in Pune.
..
2016-17
Vuclip goes LIVE with mass-market products in partnership with 30 telecom companies. We also launch our OTT service Viu in more than 10 markets. Our first original Video show 'What The Duck' (WTD) is launched. Vuclip opens two new offices - in Kuala Lumpur and a second office in Dubai. vuclip.com reaches 10M+ premium subscribers and 5 Viu Originals are launched across Hindi, Telugu and Bahasa Indonesia. Over a billion minutes of content starts getting consumed on Viu every month.
vuclip.com now employs over 500+ people across 22 countries. We also set up our first office in Singapore.
..
2018 – 19
Following a successful launch in Myanmar in 2018, we enter the vibrant South African landscape in 2019, inching on towards becoming a true global major.  With 37 million+ active users of the Viu platform and 17+ billion minutes of video consumed, we achieve quantum leaps in OTT entertainment. Our launch in Tamil Nadu, India, signifies our growing stature in the home of Bollywood.